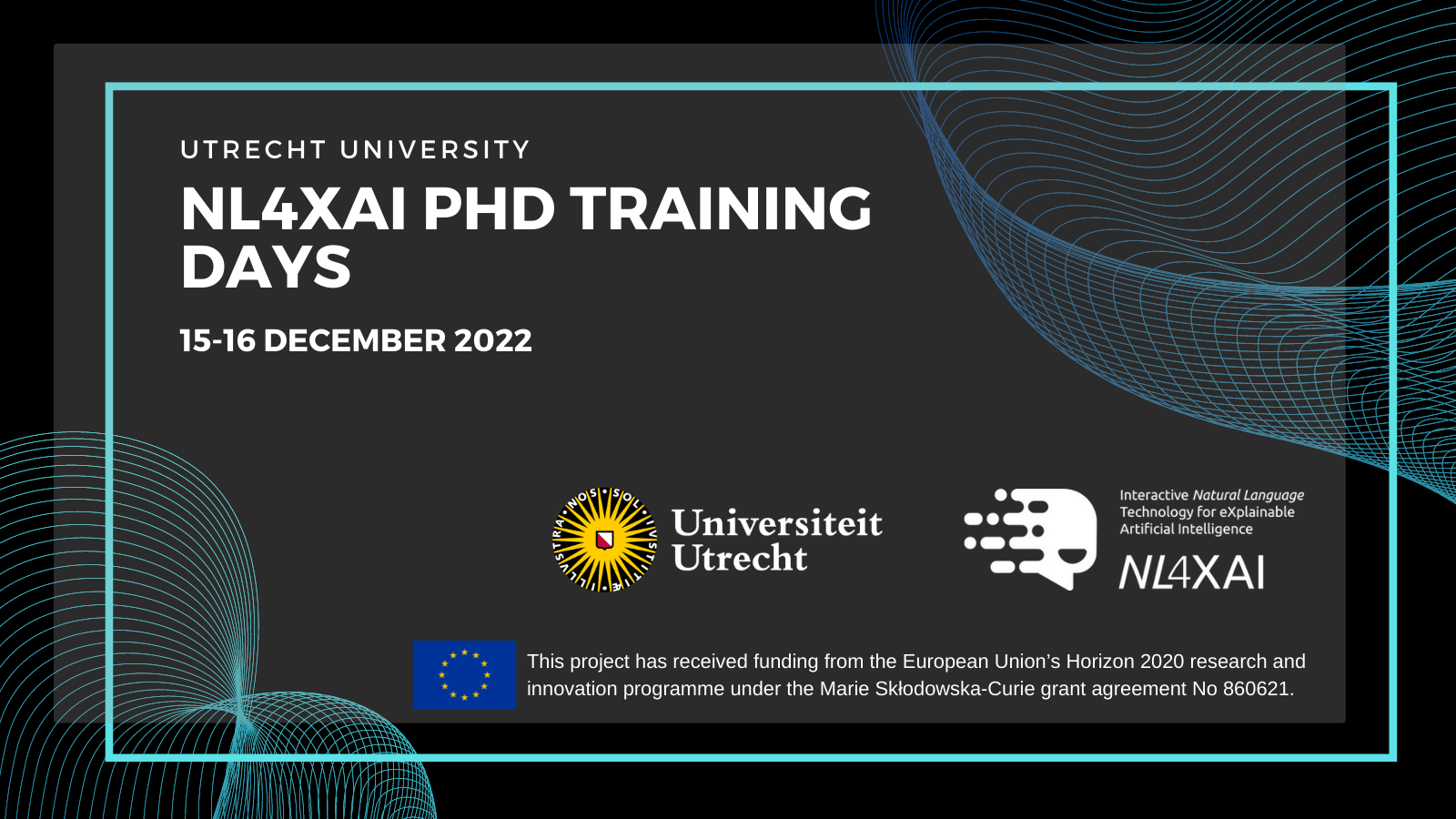 NL4XAI PhD training days
On 15 and 16 Dec 2022 the next NL4XAI training event, NTP-6, will be organised at Utrecht University, The Netherlands. The event will focus on the question of how the quality of algorithms in this area should be assessed. A range of speakers from industry and academia will share their experiences with ESRs and others. Crucially, ESRs will also be given hands-on experience with the design of evaluation experiments.
A central theme will mirror some widely reported experiences in experimental psychology, namely that experiments with human participants can be extremely difficult to replicate, for example because crucial details are missing from the research articles in which the experiments are reported. ESRs will get experience identifying these problems in existing studies, and they will learn to work in a way that will ensure replicability of the evaluation studies they will conduct in the remainder of their PhD project. Materials will be distributed in advance of the meeting.
Expected speakers include Emiel van Miltenburg (Tilburg), Anya Belz (Dublin City University and University of Aberdeen), Aki Harma (Philips), Saad Mahmood (Trivago). 
The tentative time schedule is as follows: 
Wed 14 Dec: 
— Arrival and Dinner: dinner venues in the center of Utrecht will be recommended as opportunities for socialising. 
Thurs 15 Dec: 
— Morning: Two speakers from academia.
— Afternoon: Intro to the Reprohum project ( 
https://reprohum.github.io
 ). Joint work on replication studies.
— Dinner in Utrecht city centre, including a dinner talk.
 
Fri 16 Dec: 
— Morning: Two speakers from industry.
— Afternoon: Design and presentation of evaluation plans.
— Dinner: left open for participants to make their own plans.